I am based at the Ola Centre in the heart of Totnes. Please call or email to book a session

07834 354151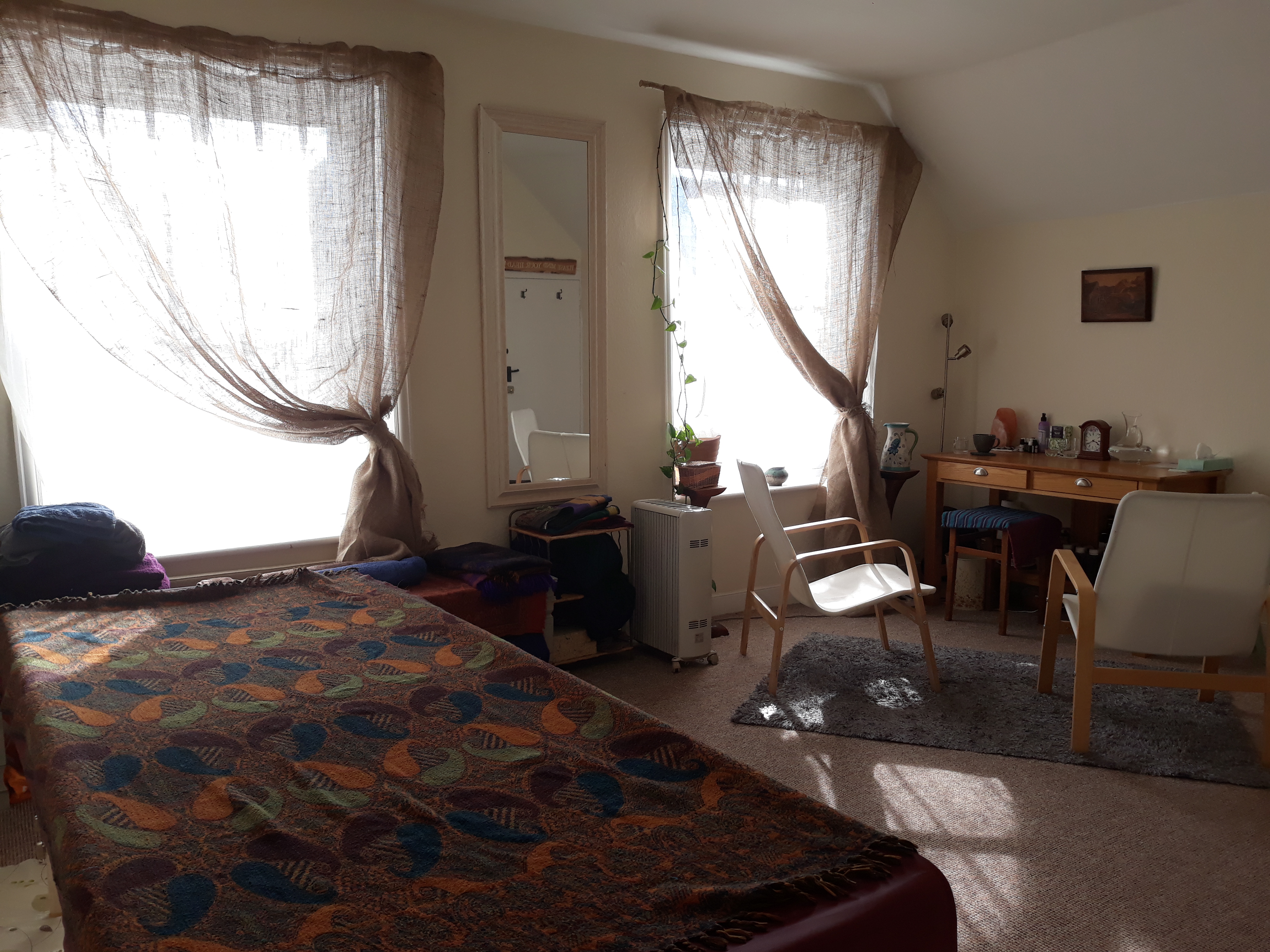 The Quintessence Room at the Ola Centre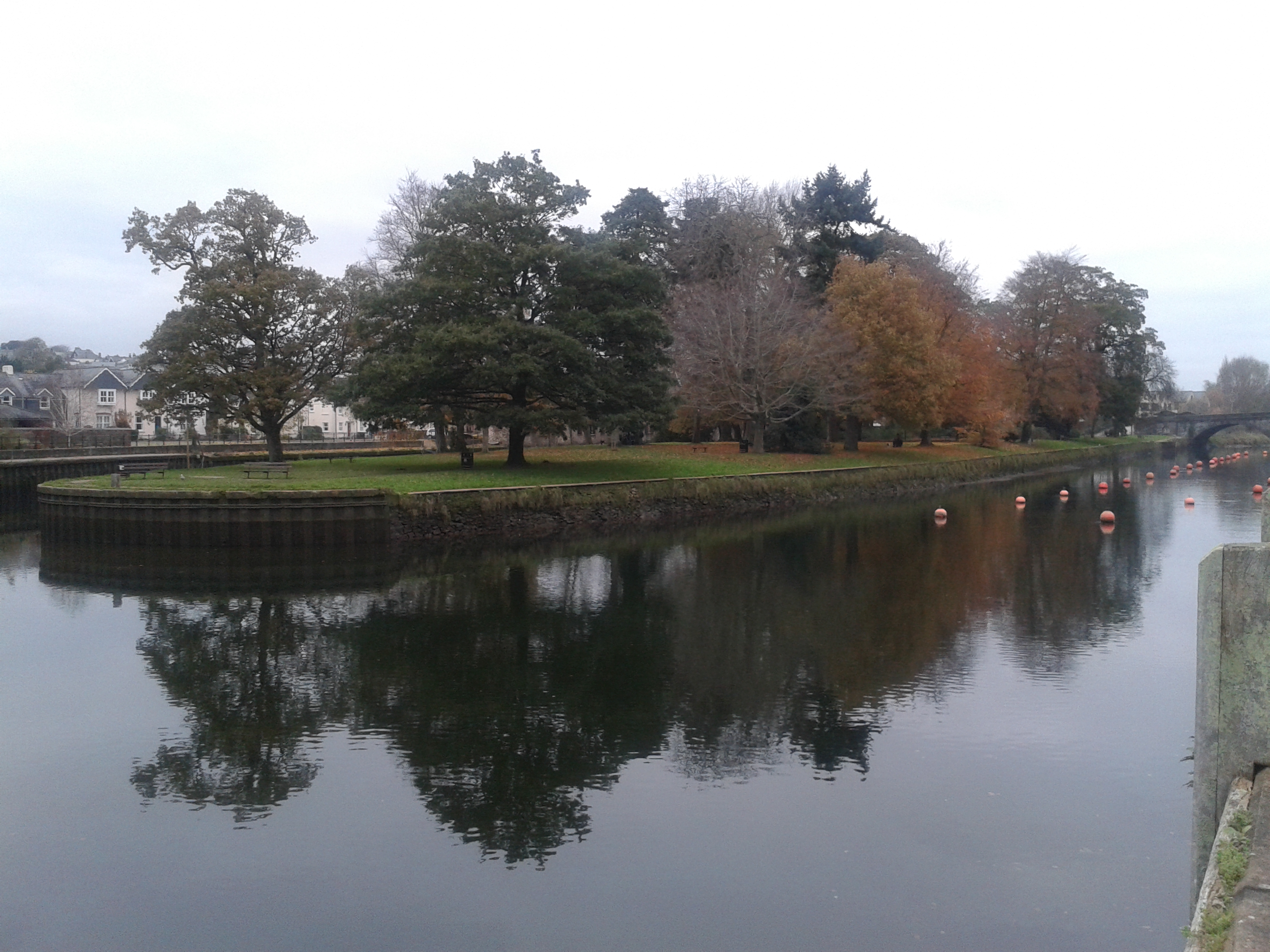 Totnes
More info about how Ayurvedic treatments
relieve common ailments
and promote good health
info@aliatherapy.co.uk
Ayurveda, Deep Tissue and Remedial Massage
Ayurvedic massage, deep tissue, remedial and sports massage therapy, in Totnes, Devon, with Ayurvedic Therapist, Marie Oxley. Marie offers a range of massage treatments, Ayurvedic warm oil therapies, diet and lifestyle consultations, Reiki healing, and one-to-one yoga sessions. Learn more about Marie here.
Ayurvedic treatments are extremely effective in not only easing the pain of muscle tightness and tension but also in treating and relieving the discomfort caused by many common ailments. Ayurvedic massage is a blissful way to relax, and is soothing for the body, the mind and the soul.
Click here to find out more about Ayurveda.
Please visit the Treatments page for details of all treatments and prices.
Please call Marie on 07834 354151 or email info@aliatherapy.co.uk for appointments and info.

Like Alia Therapy on Facebook

Follow Alia Therapy on Twitter
News
September 2018
I have recently joined the London School of Massage team as a lecturer in Ayurveda Massage Therapy.
August 2018
After practicing at the Ola Centre for four years, I now have my own private treatment room. Working from my own space is allowing me to be much more flexible with my working hours, and it is wonderful to be able to invite people into the same warm and nurturing environment every time they come for a treatment.
See below for some comments from my clients.
Where to find me
The Quintessence Room, Ola Chiropractic Centre, Totnes
Please email info@aliatherapy.co.uk or call 07834 354151 to make an appointment
Testimonials
"I have just had my first Ayurveda massage from Marie and it is the best massage I have had. Marie is welcoming – warm and open. In her massage Marie has a lovely touch, from light to firm; she is very conscious in how she works which leads to an all-round health-giving experience. Marie is a special person with a gift for others in what she does and I can recommend her highly without hesitation." (Stuart, Cambs)
"Marie is a lovely gentle soul with a thorough and empathic understanding of her craft. Whether it be a whole body Ayurvedic massage, a therapeutic remedial one....or an unique blend of the two, the combination of her deft hands and nourishing warm oils always manage to produce the same result - pure contentment and complete relaxation. Marie has the highest recommendation from me!" (Trisha, Churchinford)
"Marie is a fantastic therapist. I have had several massages as well as some ayurvedic nutritional sessions. The last massage I had really relieved a lot of tension in my neck and I felt much lighter and totally relaxed. Definitely recommend Marie!" (Katy, Hemyock)
"Marie has helped my back wonderfully, leaving the session feeling lighter and brighter both mentally and physically. Shall certainly be returning! Very welcoming with good energies in both Marie and the space, exceedingly calming with beautiful oils~relaxing. Thank you so much Marie, I can't thank you enough and shall be back more regularly! Lovely Soul and great work :~} recommend to all who suffer from achey muscles!" (Kiera, Plymouth)
"I had an incredible massage with Marie. She paid attention to all the parts of my body that were tight even ones i didn't know were. I felt super relaxed and zenned out the whole session. Definitely in the top three massages of my life! Thank you for a wonderful experience." (Will, Kingsbridge)
"Had an awesome Ayurvedic massage from Marie. We had a great detailed chat before hand discussing the theory and methods of the massage and the oils she used. The hour felt like a million hours and I was super chilled afterwards. All round top person and top service!" (Jack, Bristol)
"Marie has magic hands, the oils are wonderful, you will not want your Ayurvedic massage to end. Marie also is experienced in Ayurvedic medicine and can help with health issues and prescribe herbs. I cannot recommend her enough." (Sarah, Tavistock)
"Marie was amazing! She's incredibly good at what she does and I would recommend her to anyone." (Adam, Torquay)
"Marie is highly skilled and never fails to put me at ease. Her expertise and advice have helped me so much with my health and wellbeing. I cannot recommend her highly enough!" (Lizzie, Essex)
"Marie gives excellent massages. Her dietary advice has been very helpful. She is a patient and thoughtful yoga instructor - as a complete beginner, she let me move at my own pace, without feeling pressured." (Joe, Bristol)
"Highly recommended. Marie has a natural ability to connect with people and work with them on their own individual areas for healing. I felt relaxed and comfortable with Marie and her approach was very in tune with what I needed. I have recommended this to my parents and they to have found great benefit from the treatments offered by Marie. I look forward to more therapy from Marie in the future." (Rich, Torquay)
"Marie gave a blissful postnatal massage, she was very aware of my bodies needs and very accommodating to the newborn baby in the corner!" (Hannah, Torquay)
"It's always a wonderful relaxing experience when Marie gives me a treatment. I can highly recommend it" (Vivienne, Paignton)
"Marie, was very professional in her work, extremely considerate and created a calming relaxing environment during her massage treatment. Marie explained in detail what she was doing and the benefits of the various treatments available" (Maggie, Lancashire)
---
Full Treatment List
Whole Body Massage ~ Energy Point (Marma) Massage ~ Deep Tissue Massage
Therapeutic Remedial Massage ~ On Site Chair Massage
Back Massage ~ Foot Massage ~ Hand Massage ~ Abdominal Massage
Herbal Scrub Massage ~ Herbal Pack Massage ~ Specific Warm Oil Body Treatments
Eye Treatment ~ Ear treatment ~ Nasal Cleanse Treatment
Consultation ~ Herbal Formulas ~ Panchakarma ~ Yoga